I posted in my last report that I won 2 national WKA championships this year, one in the Baker Sportsman Pro Gas Animal and one in Sportsman 2 Clone. I won both driving a Razor chassis. The Pro Gas class was ultra competitive and the second largest class in WKA this year. Competition was fierce with drivers like Matthew Miller, David Kalb Jr., and so many others. I learned a ton racing with these drivers. I am so greatful for Roberts Kart shop, their Razor chassis and Baker Racing Engines for giving me powerful and reliable engines and the chance to win the championship. It is truly the highlight of my career so far (I know I'm only 13 but have been driving for 7 years). This year meant a lot to me because it was so competitive and so many karts in each race.
Thanks to iRacing again for seat time when I am not in my kart.
Here is a picture of me with my Razor kart (left) that I won the championship driving and the brand new Margay Racing kart (right) that I recieved for winning.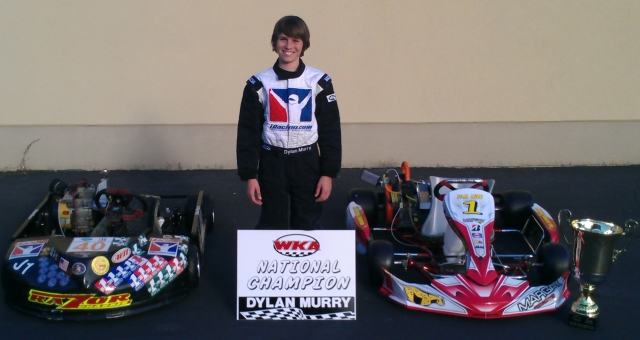 Sincerely,
Dylan