Last Updated: Wednesday, 21 March 2018 21:26
Published: Wednesday, 21 March 2018 21:26
My second IMSA Continental Tire series race is now complete! This one was a 2 hour race at Sebring International Raceway. We left for Sebring a week early for David Murry Track Days, where I was coaching someone in a Corvette. We had Monday and Tuesday off, so on Tuesday, we went for an airboat ride on Lake Istokpoga. After having a little non-racing fun, we had practice on Wednesday and Thursday.
On Wednesday
, we were a little off the pace in the one and only practice session.
On Thursday
though, we had three practice sessions, and qualifying at the end of the day. In the first practice, we were the second fastest Porsche. We picked up a lot of time from
Wednesday
to
Thursday
. In the first practice session, we were making changes to the wing to sacrifice speed for downforce. We also adjusted compression and rebound rates then too.
The car owner, Jim Cox, qualified and started the race. In qualifying, we tried to soften the front bar, and we were a little tight with new tires, and loose with old tires. He ended up qualifying 20th. We stiffened the front bar back to where it was in practice for the race.
When the race started, he started to work his way through the field and got as high as 12th place. Towards the end of his stint, he was riding side by side with a Mercedes for quite a few laps. Going into turn 3 one lap, the Mercedes tried to pass him on the inside. Coming out of the corner, Jim got loose and hit the right rear of the Mercedes, which ended their race. Thankfully, we were okay. There was just a little damage to the left front fender. IMSA called it in as "avoidable contact," and made us do a drive through penalty. After we served that penalty, we were a lap down. Shortly after, we came in to get gas, tires, and do a driver change. It was about 50-55 minutes into the race then.
As I was leaving pit lane, a caution came out, which saved our day. We were 9th in line behind the pace car, with all 8 cars ahead of me having to pit. Once they came into pit lane, we were right behind the pace car. IMSA gave us the wave by to get our lap back. I still had to start at the tail end of the field behind all of the ST and TCR cars. When we went back green, I tried to get by all of the TCR and ST cars as quickly as possible. A few laps into my stint, I could see the tire pressures on the left side were going up really high. The dashboard said that the left sides were at 39psi, about 10psi higher than they should be. We think what happened was the left tires had regular air, and the rights had nitrogen. Once the left side pressures went up we lost a lot of grip in right handers. I still kept my head in the game and ended up finishing 12th place with only 1.1 gallons of fuel left by the time we got back to the transporter. BGB could not have timed that pit stop better. We were able to make it on just one pit stop.
A huge thank you to Jim and Wendy Cox, BGB Motorsports Group, DSC Shocks, Gorsline Company, and all of the other companies/personal investors that have helped this race possible. I could not be here without you. Thank you.
Watch it on FS1 this Sunday morning at
9:30am.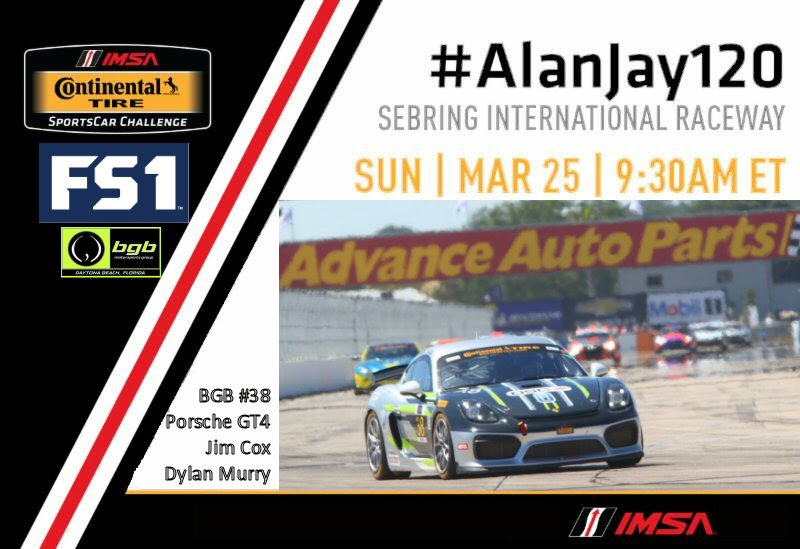 ---
I did a podcast for "Herald Newspapers" on
https://www.northfulton.com/podcasts/
yesterday. Click the link to listen to it (Overtime with Joe Parker) It's about high school kids like me that are involved in sports. It's an insight into my dedication to racing. I hope you enjoy it.
Dylan